Sep 05, 2016
Ten Things to Know About Pit Bull Dogs
Ten things to know about pit bull dogs before adopting.
Aug 28, 2016
Miami Valley Pit Crew Partners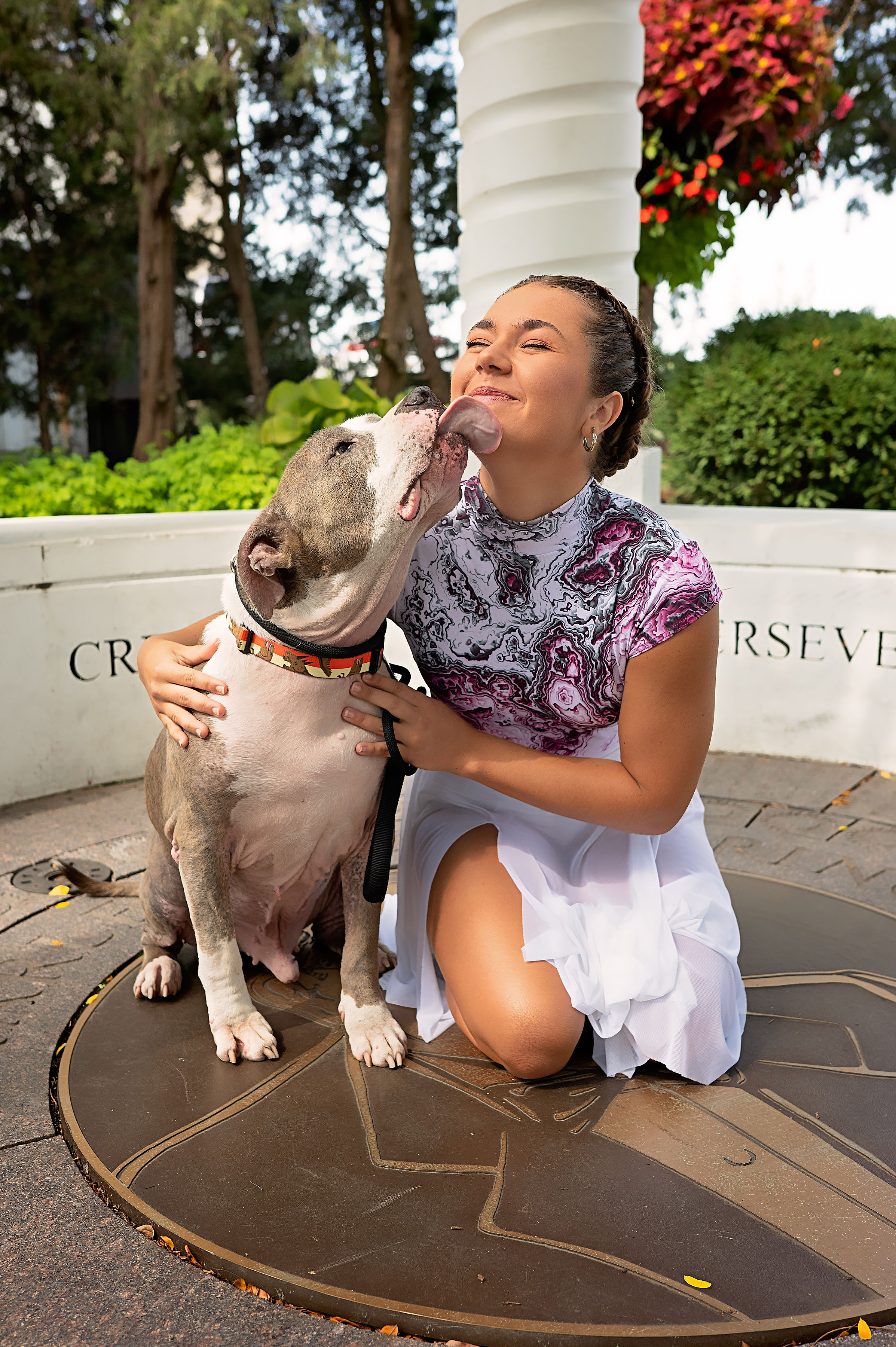 Miami Valley Pit Crew partners and sponsors
Jun 21, 2016
Justice for Jacob
On May 06, 2016 the Miami Valley Pit Crew took in a 6 month old puppy, whom we were told had a "broken leg." We were told the owner could not afford to fix it.
We accepted this beautiful puppy and named him Jacob.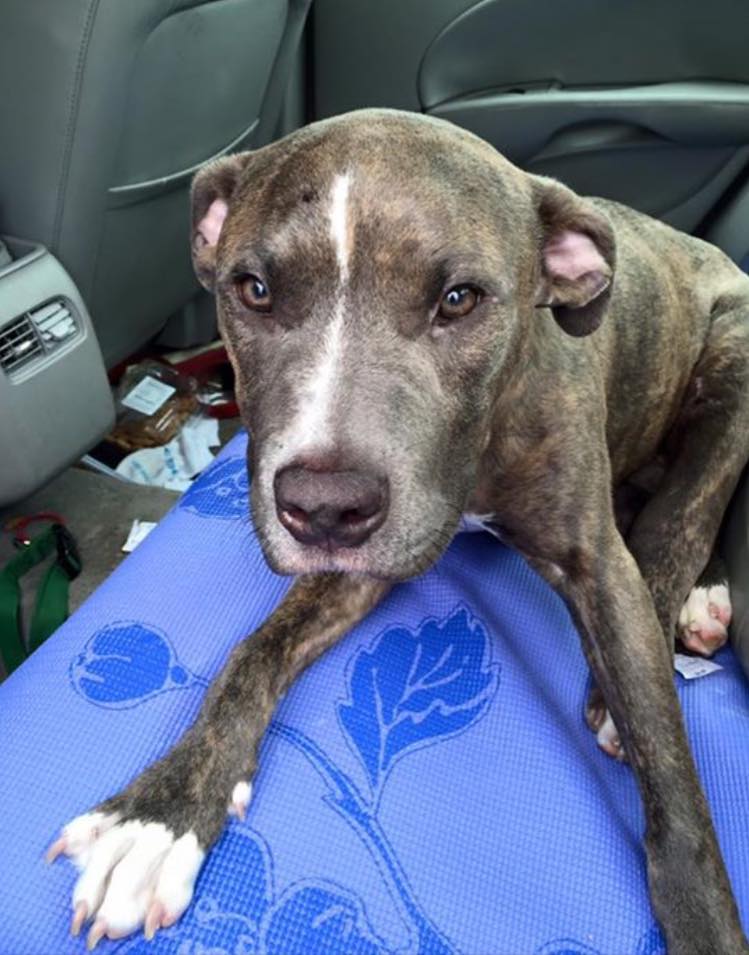 Upon receiving Jacob, we noticed that he could not walk. We took him to Northridge Animal Clinic where he was x-rayed.
The x-rays showed multiple fractures of various ages along with broken legs and hips.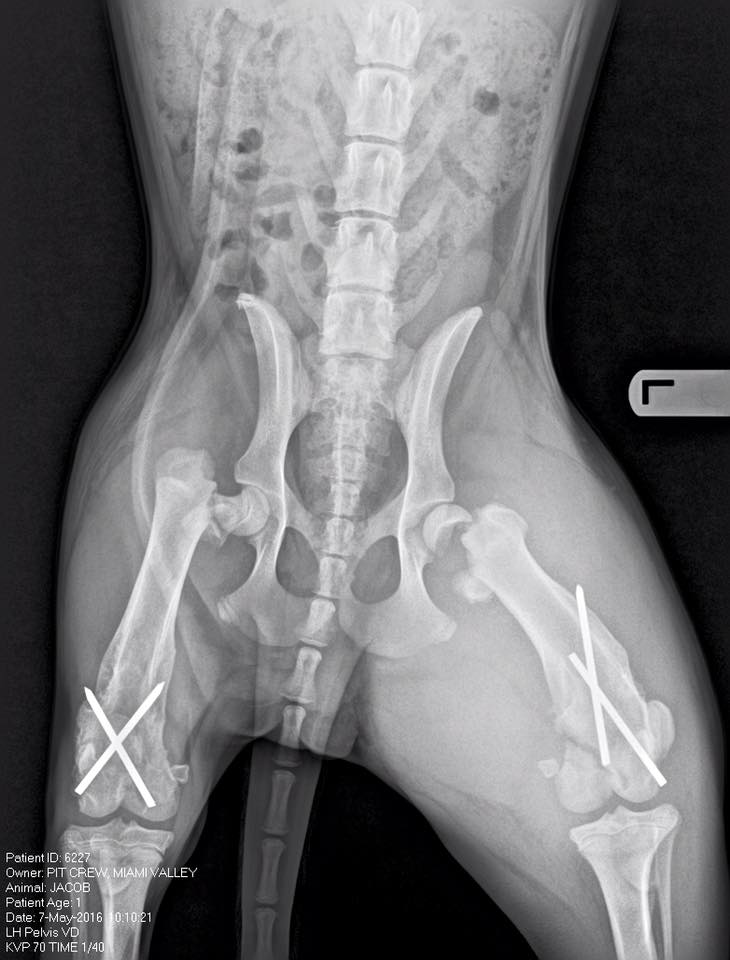 We then rushed him to Ohio State University for a CAT scan to see if we could put him back together again.
All the while, the previous owner and his parents kept assuring us that this dog was loved. It wasn't in their son's character to hurt an animal. The CAT scan showed otherwise.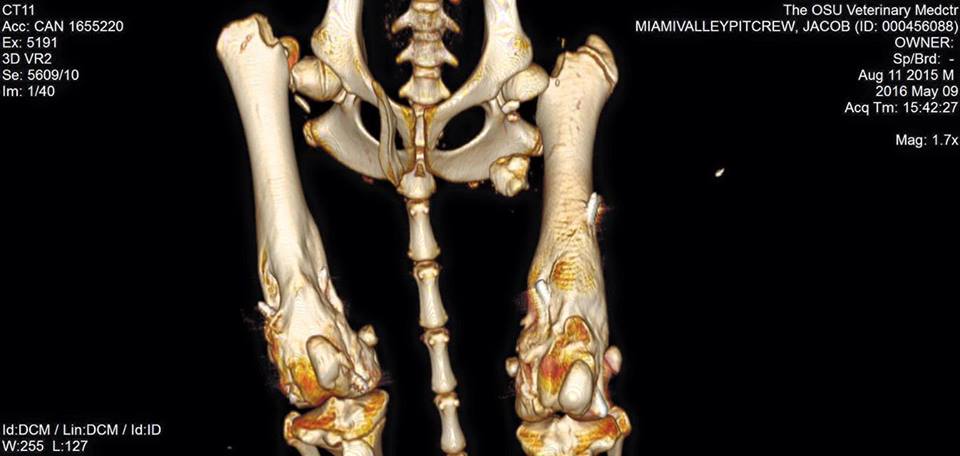 On May 09, 2016 we had to euthanize this puppy because he was smashed so severely, from his hips to his knees, with injuries of various ages, that he could not be fixed with a good quality of life outcome.
The professionals stated that his injuries were consistent with abuse from human hands.
On May 27, 2016, the Butler County Dog Warden made good on her promise to help us hold Jacob's former owner accountable, and her office issued an arrest warrant for Robert Hartenstein, of West Chester, Ohio, for cruelty to animals.
Robert Hartenstein has been served his warrant and is scheduled for arraignment at the Municipal Court in West Chester, Ohio on July 12, 2016 at 8 am.
Hopefully this will lead to a pre-trial, but money talks, and his family has plenty of it. What can we do? We can make our voices heard. We can show up at the courthouse.
We cannot let him get away with this because Jacob is not the first dog to lose his life at the hands of Robert Hartenstein. We have turned over the proof of that statement to the dog warden and have our attorney on stand-by.
Follow us on Facebook and share Jacob's story. Pet cruelty is now a fifth-degree felony in Ohio since Goddard's Law passed in May 2016. Let's help Robert Hartenstein feel the effects of Goddard's Law.
Justice for Jacob